interface design

activ.co, an active community

this is a project on finding an identity for an all ladies gym, Activ.Co, in order to modernise content creation and consumption with accessibility and warmth.
role
user research, creative sprint, behavioural insights, prototyping, collaboration
collab with
jodi choo
, 2021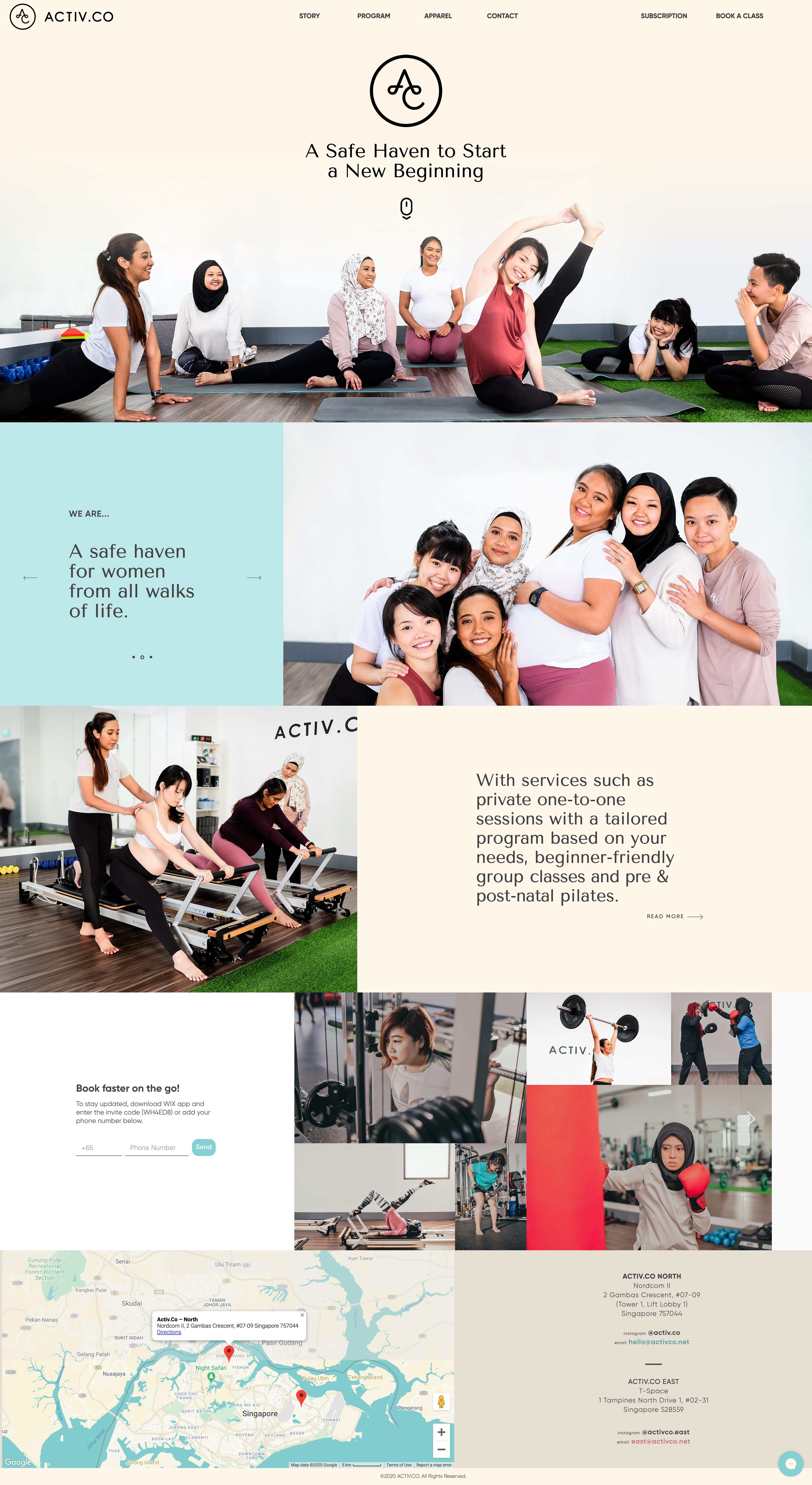 result
With the old landing page not optimised to multiple screen size, it became hard for users to access the content. The new landing page features the brand motto with clear indication on what the website is about.
Summarised content on Activ.Co's program and brand story were introduced to provide users with clarity on the business without overwhelming them.
Program Introduction
Improved placement and tab system are introduced to the Program page to provide clarity in the type of classes available for each program.
Class Schedule
Users are provided with the autmony to book their own classes instead of referring to the timetable back and forth.