Revamping Activ.Co

Interface Design, 2020
As part of a student project at LASALLE College of the Arts.
Completed with
Jodi
.
Contribution(s): User research, user interface, user experience.
Revamping Activ.Co is a project on helping the brand to find an identity and allow users to have a better user experience on the website.
(
︎︎︎Prototype
/
︎︎︎PDF
)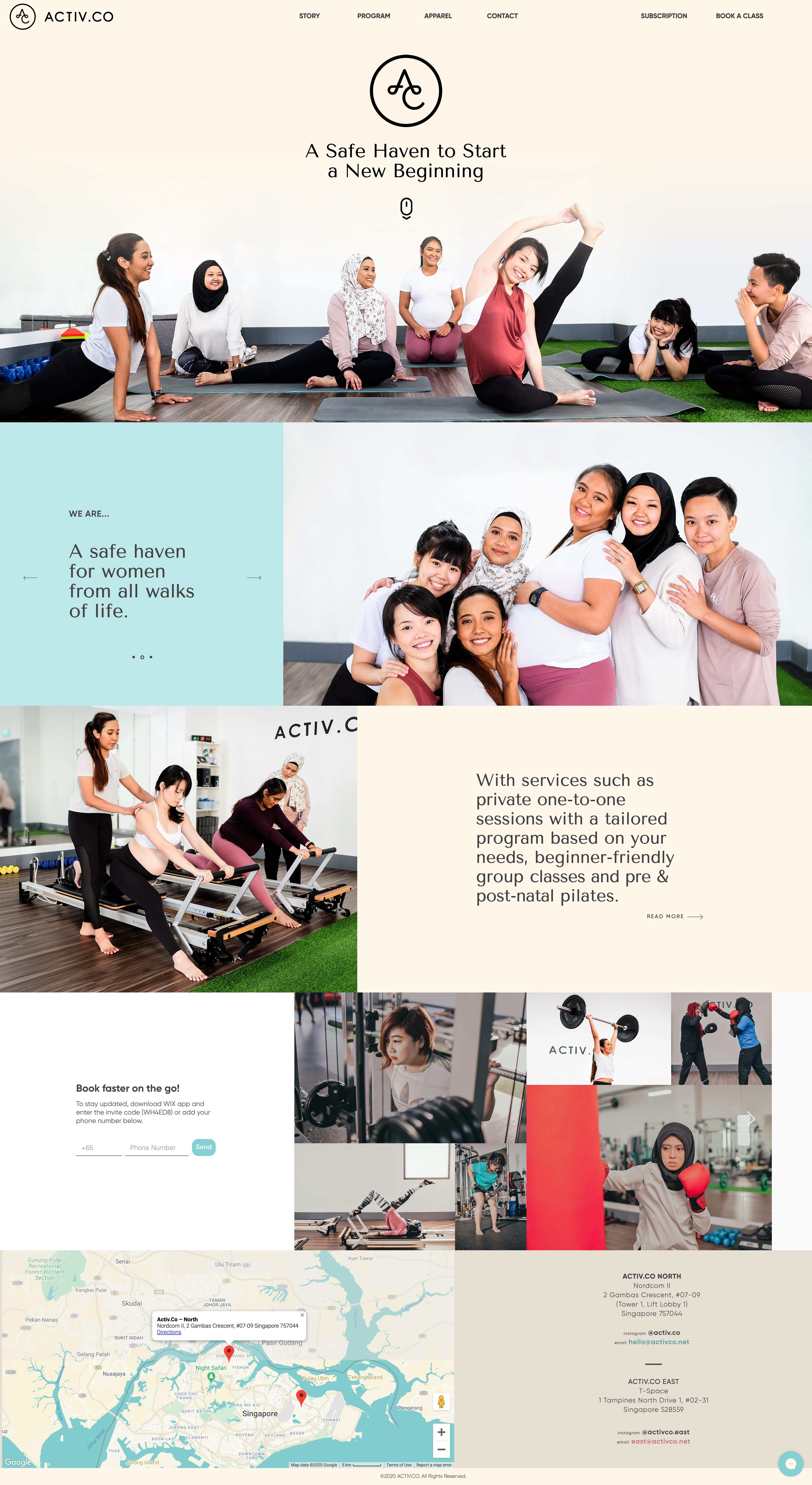 Homepage

With the old webpage not optimised to screen size, it became hard for users to access the content. The new experience featues the brand motto with clear indication on what the company does.
About Us

To get the audience's attention within 8-seconds time frame, it is important to summarise what the company is about in short sentences or caption. Within the homepage, when user scrolls down, they would see a summarised caption on what the company is about and the service that is provided.